back
IRSP Join #UnseatTheTwo campaign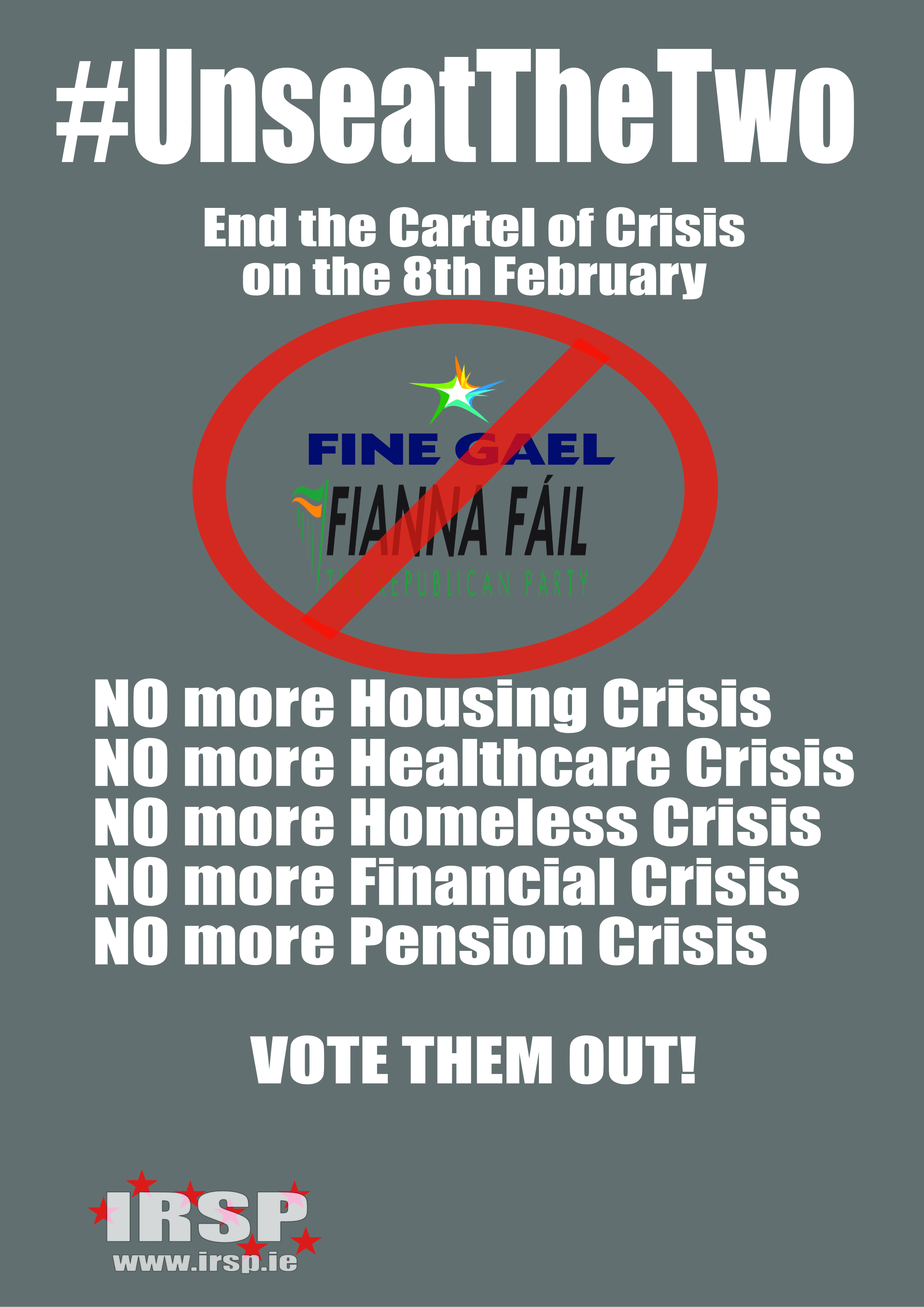 "We need local political representatives that will fight for socio-economic equality, campaign for Irish Unity and who will fight to protect our environment and defend our most vulnerable"

Lar Ó Tuama
The IRSP have this week joined with other left wing progressives in a co-ordinated series of canvasses and leaflet drops as part of the #UnseatTheTwo campaign.
The campaign, organised by the CYM is utilising as many like minded organisations to help unseat the leaders of the 2 main parties that make up the 'Cartel of Crisis'.
IRSP Dublin spokesperson Stephen Cummins has explained that, "Fine Gael & Fianna Fáil have bought nothing but misery and crisis to working class communities across the country"
"This political Cartel of Crisis needs to go, working class people need to break from old voting habits, and really think carefully about the future."
The IRSP have recently highlighted the necessity of ensuring working class communities begin holding elected representatives to account on their election promises and pledges.
Lar Ó Tuama of the IRSP in Cork has said, "We need local political representatives that will fight for socio-economic equality, campaign for Irish Unity and who will fight to protect our environment and defend our most vulnerable"
Ireland is currently in the midsts of a growing major healthcare, housing, homeless and drug crisis. The Cartel of Crisis continue to defend the interests of big business at the expense of working class families with growing economic inequality.