On Saturday the 24th of August members of the Irish Republican Socialist Party (IRSP) and its youth wing the Republican Socialist Youth Movement (RSYM) attended an annual hillside memorial in Omeath to remember 7 locals who took the gallant step to go and fight Franco and the tide of fascism in Spain during the Spanish Civil War.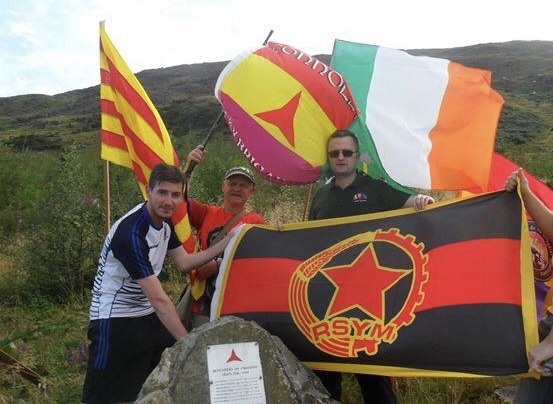 The event was organised by Friends of the International Brigade Ireland, and entailed a 4km hillside walk to the memorial between the beauty spots of Omeath and Carlingford. Following this entertainment and food was provided, along with interesting historical conversation and analysis.
It was fitting that in attendance there were many shades of Irish Republicans and Socialists who together stood at the hillside memorial to remember the sacrifice these men made. The IRSP and RSYM would like to thank all the organisers for their event and we look forward to returning year on year.
"These young men were the generous blood of the world. And in spite of their youth, or maybe because of it, they were also its conscience. Here was conscience in action, warning of the terrible danger which had to be confronted… Many would remain for ever under the earth which they had defended. The rest were reluctantly required to leave, as part of an effort to counter the dishonest arguments of those countries which had decided to abandon us. They left with their scars and wounds." – – Antonio Buero Vallejo