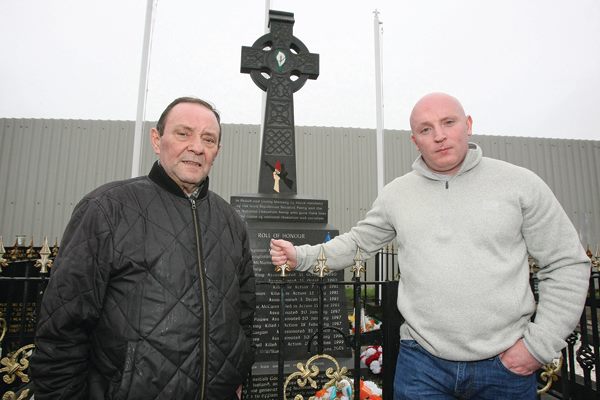 IRSP member secures court victory for the right to commemorate Ireland's patriot dead.
As reported in December; IRSP member and former Republican Socialist prisoner Sean Carlin was given a suspended sentence in a Belfast court, having been found "guilty" of carrying a historical replica flag of the INLA's Belfast Brigade during the 2017 Easter Sunday commemoration parade along the Falls Road.
At the first sitting of an appeal hearing this week, Sean's defence team (having destroyed an English Police witness in cross examination) successfully argued the absurdity and politically driven nature of the charge, prompting the Judge to overturn the custodial sentence while declaring "Nobody will be going to prison in Ireland for carrying a flag".
This decision has effectively neutered attempts by the PSNI/MI5 to create a new means by which to imprison principled republicans who commemorate the republican fallen.
In a clear attempt to help save the PSNI face, the Judge instead imposed a mere £100 fine upon Sean, he is considering appealing this also, on a simple point of republican principle.