A Divided Society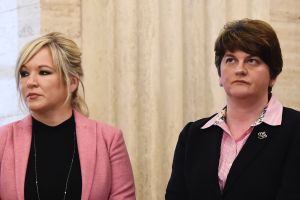 The most recent Stormont debacle is now easing off and the political/social commentators are coming to their usual frustrated appraisal of 'Green and Orange' sectarian politics dominating the political scene in the North of Ireland. The Stormont Circus makes the headlines but the statistics show that Belfast along with every other part of the North remains overwhelmingly divided socially and economically.
Recent child poverty statistics reveal a shocking but expected divide in our society. Statistics based on families receiving out of work benefits, tax credits or earning less than 60% of the median income show a huge inequality. On average the Falls, Shankill, Ballysillan and Ardoyne all show that around 50% of children are now living in child poverty. A few miles across the city in the Lisburn and Malone road statistics show only 2%-5% on average.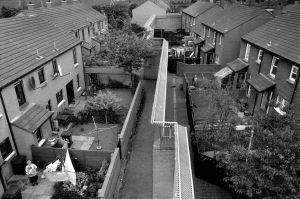 The Peace walls that divide the inner city working class communities will no doubt take media attention over the coming weeks and months and our apparent sectarian attitudes towards one another will get the blame. The nationalist and unionist working class both live in a divided society; a society divided by the economic elite who wage a continuing economic war against us. Crippling austerity and large social inequality has already led to over half of our children living in poverty; soon it will take our healthcare, education and social services.
There may be a new handshake agreement in Stormont in the coming months and while the media and political establishment will roll out the carpet and celebrate, half of our children will be going to bed hungry, half will be living in unacceptable housing conditions and half will be positioned for a future of economic and social deprivation.
Joe Matthews
Belfast IRSP