The IRSP in Belfast has labelled the recent revelation revealed on the Irish News that £100,000 has been spent on Mayor parties at Belfast City hall in the past 5 years as selfish and disgraceful.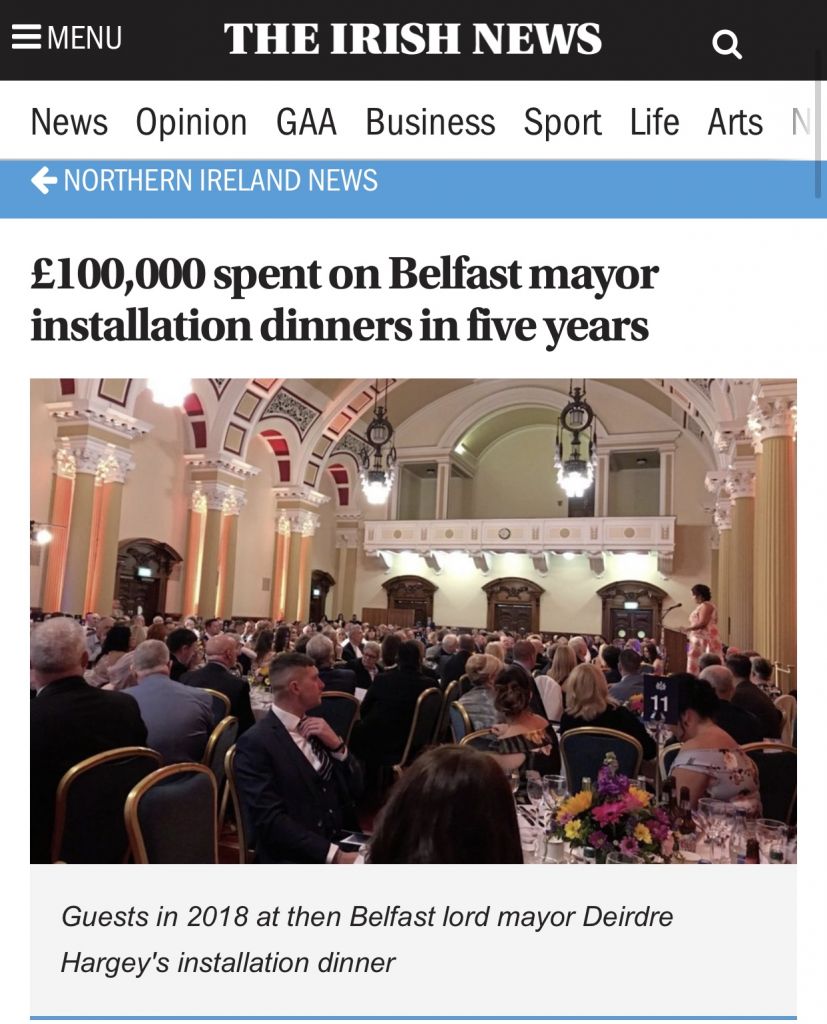 Dan Ó Murchú, IRSP representative for Mid Falls & Upper Springfield has said; "We have spent the past 2 months literally begging Belfast City Council on behalf of dozens of residents to help the Whiterock community with their major rat infestation. Belfast City Council have informed us that there is no money left in the budget for these services. Residents cant let their kids play outside the situation is that bad, and here we have elected representatives wining and dining using ratepayers money. It is an absolute disgrace and a complete mockery of our communities."
Of the £100,000 spent, approximately £71,000 of this has been spent on Sinn Féin organised Mayor events.