The IRSP in Derry called an open air public vigil on Saturday Night at the Galliagh Co-op in order to give the community space to display it's anger and solidarity following a number of nights of anti-social activity in the area.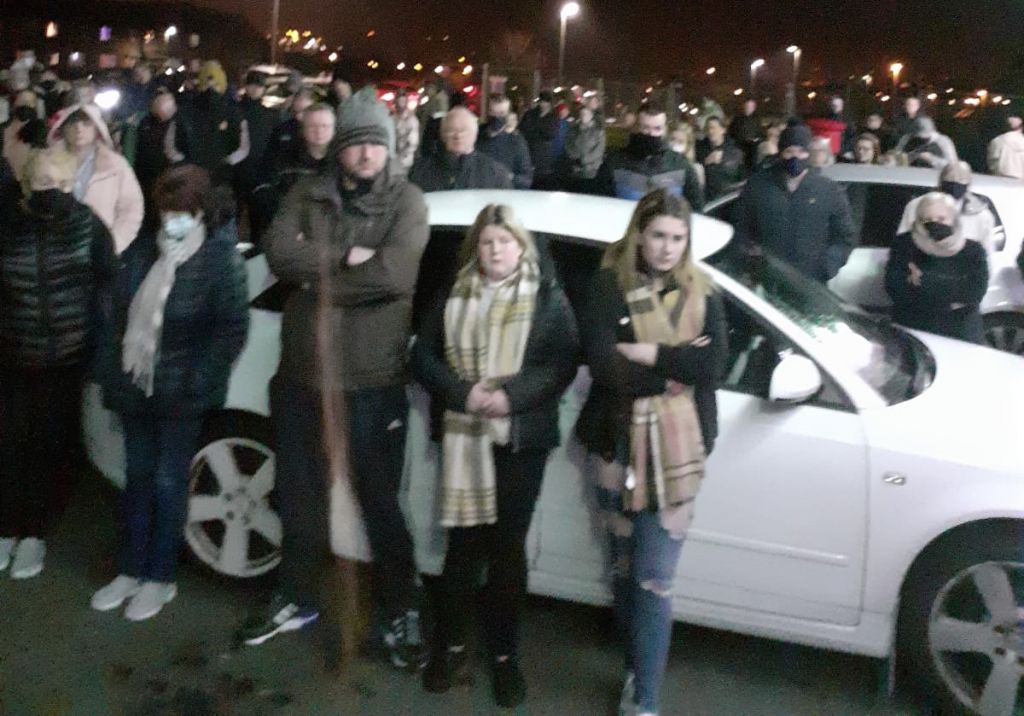 The previous number of nights saw physical attacks on vehicles and property and verbal attacks and threats on residents by young people who had gathered in the vicinity of the Co-op building.
The IRSP called a meeting at short notice which was attended by hundreds of local residents clearly angered by the events of the previous number of nights
Local resident and IRSP representative Martin McMonagle addressed those gathered tonight. He said that the community had had enough of the destruction and mayhem and called on those behind the incidents to leave the community in peace. He reiterated that only our community can solve this issue and that the input of the PSNI was not welcome or needed and that it had actually acted to the detriment of the community during previous interventions. Only the empowerment of the community can resolve this issue.
The meeting was also addressed by the daughter of Jackie Doherty, a 79 year old local resident whose car was destroyed on Friday night during the trouble. She thanked those for turning up and said the community needed to stand together.
Following the meeting a network was established in order so that the community can be mobilised at short notice should further incidents take place