Tonight, the IRSP took protest action at the doorstep of the PSNI, Grosvenor Road barracks, in response to threats issued recently by the Chief Constable.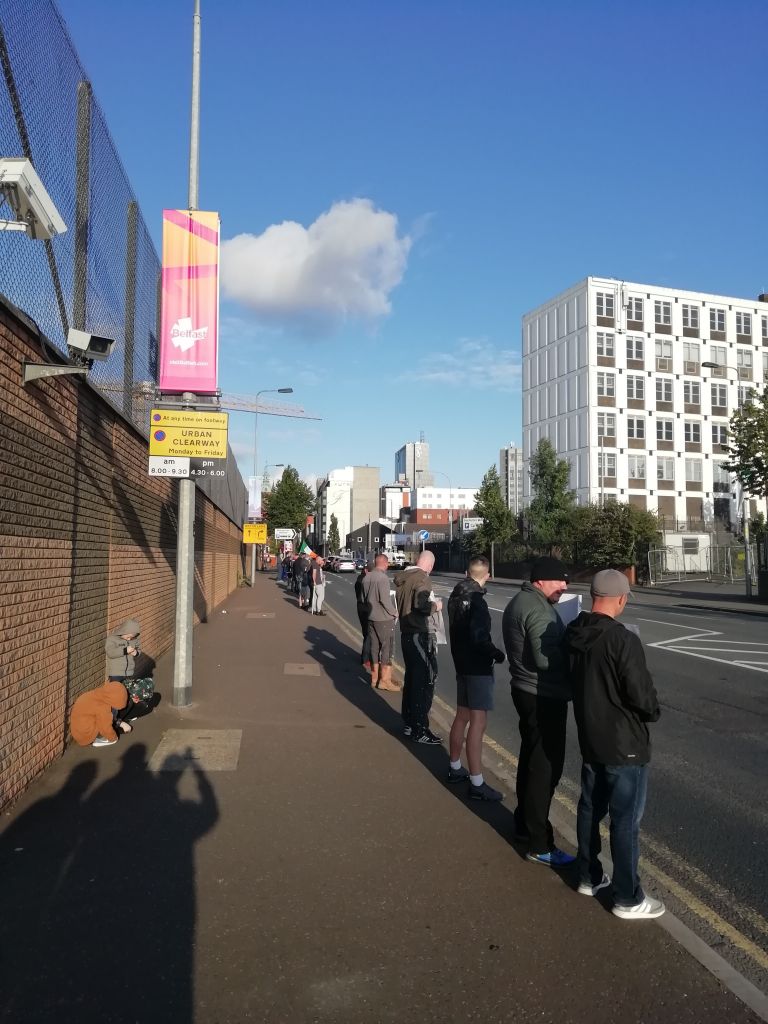 The purpose of the protest was to demonstrate to the state forces that republicans will not remain silent about in the face of disgusting attempts to have the children of Republicans removed from their homes by social services, as an apparent deterrent to encourage republicans to 'behave'.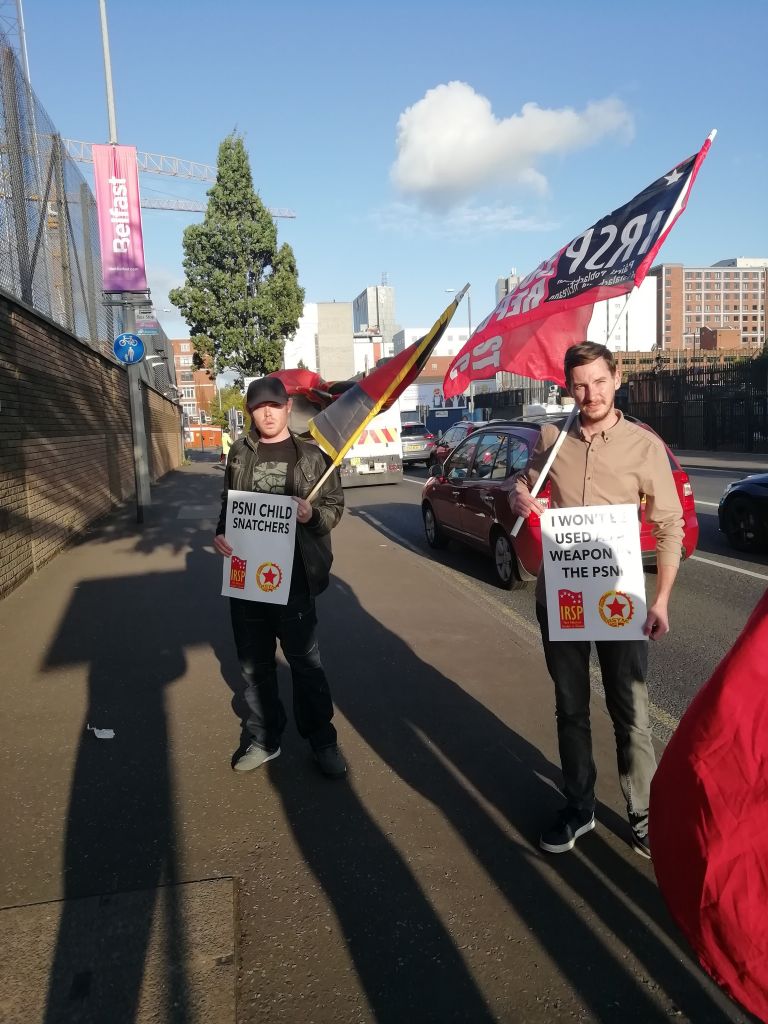 We have had three members of our movement arrested in west Belfast in as many days, with one still in Musgrave street interrogation centre tonight. We remain resolute and thank all those that continue to stand by us as we endure this latest round of the PSNI's strategy to neutralise Republicanism.